Single Black Female 2022 Cast: Meet the Stars of Lifetime Movie premiering on 05th February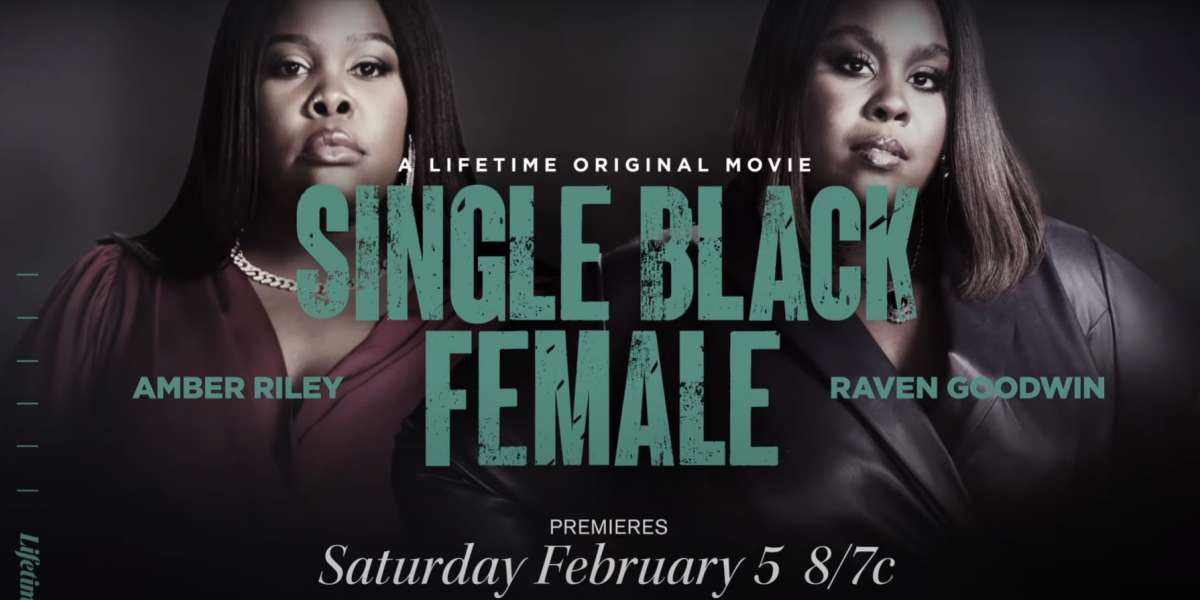 Currently, OTT platforms are all the rage and it's been a while since A&E Networks launched its very own video-on-demand streaming service 'Lifetime'. On 5th February 2022, the streaming service is all set to premiere the ultimate tale of dark secrets, Single Black Female 2022.
Single Black Female 2022 is the story of a friendship turning into an obsession. The Lifetime original movie, Single Black Female 2022 cast includes Raven Goodwin, Amber Riley, and a special appearance by K Michelle.
The storyline goes like this. Monica (Goodwin) is shaken by the death of her dear father and also a bad breakup. She is however trying hard to move on with her life and lands the job of a talk show host. She hires an assistant Simone (Riley). And they both instantly hit it off and become good friends.
Simone moves next door and becomes obsessed with Monica's life. Though she comes across as a sweet person she has her share of dark secrets and the cracks in the facade start showing.
Monica attempts to cut off ties with her. However, Simone is determined to completely take over Monica's life. Whether or not Monica manages to free herself from the grip of Simone forms the rest of the story. Kevin Savage of 'Love Craft Country' plays the role of Andre who is in a relationship with Monica in Single Black Female 2022.
The Cast Shares on Instagram
The casting of the movie, Single Black Female 2022 deserves special mention considering how much alike both the women look. Members of the Lifetime original have each taken to Instagram to share their delight over being associated with the project.
Simone whose character becomes obsessive about Monica's life has said that it's time to get your wine and call your friends for a watch party. She has also added that she's never been more proud to be part of a project. This is while referring to Single Black Female 2022.
We all know that K Michelle stars in the film but her role itself in Single Black Female 2022 has been kept under the wraps. She has said in an Instagram post that she had such a great time working with these two extremely talented ladies.
That their work ethic and talent were very inspiring. She has added that she grew up watching Lifetime TV along with her mom and now being cast in a thriller that is going to premiere on their OTT platform is simply amazing.
Sneak Preview
Expectations about this Lifetime original, Single Black Female 2022 premiering on Feb 5th have been particularly high ever since a new trailer of the film was released. The trailer does not reveal much but hints at the fact that Simone's character is a bit crazy.
Monica or her 'life'  ends up getting more attention than she had bargained for from her assistant Getting too involved with Monica's life, shows how she wreaks havoc on the talk show host'. Riley seems determined to completely take over but Monica is ready to fight.
Speaking of the character Simone, her co-stars are all praise for the actor Riley who humanized an otherwise negative character in Single Black Female 2022. Somehow she seems to have succeeded in winning over the audience despite being the bad one.
Actually one of the cast members revealed how both Monica and Simone are grey characters. Also at the end of the movie when everything is explained you tend to understand and kind of reason why Simone did what she did. This is all that has been revealed about the film Single Black Female 2022 by its actors.
Conclusion
Directed by Shari Carpenter and written by Tessa Evelyn Scott and Sa'rah L.Jones the story of Single Black Female 2022 has two strong female characters pitted against each other. The Lifetime original's cast includes Kevin Savage's character Andre who cheats on Monica and after being found out is desperately trying to win her back. Network.
Kevin Savage is a native of Philadelphia but currently lives in Atlanta. Despite the pandemic he had a wonderful 2021 with him signing plum projects such as HBO's Insecure, Amazon's Underground Railroad, and some more productions all slated to debut this year.
Whether he will get a second chance? For that, we have to wait until February 5th when the movie Single Black Female 2022 premieres on the Lifetime streaming service.