How Much Does A "Treehouse Masters" Treehouse Cost? An Insight of the Animal Planet Show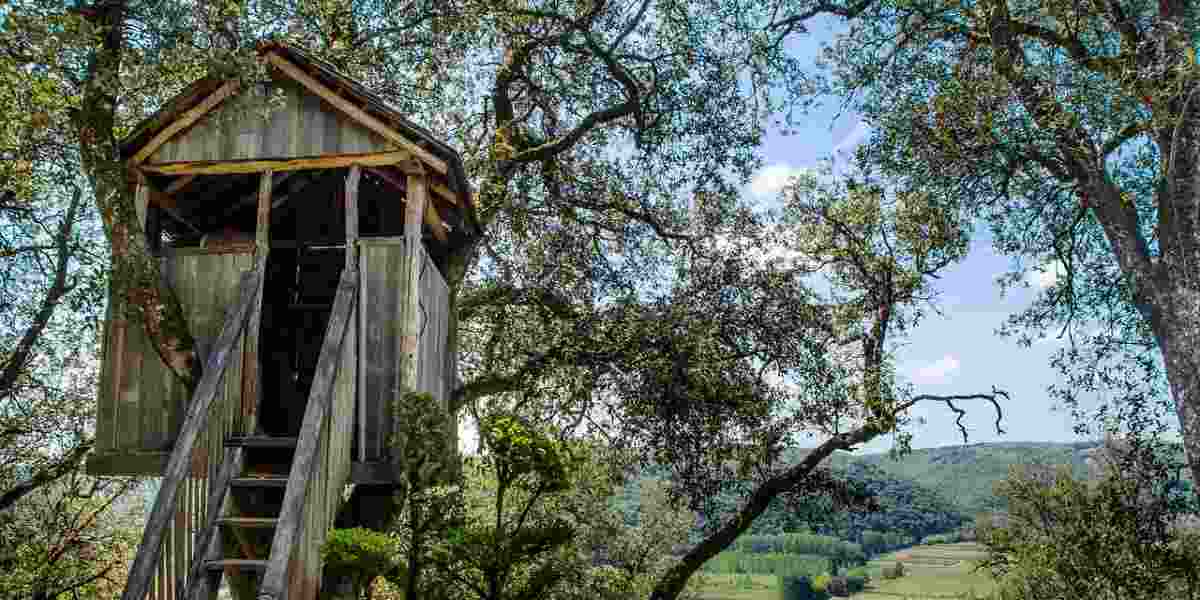 The popular TV Show Treehouse Masters is based on building treehouses for clients that want a treehouse in their backyards or properties. The star of this show is Pete Nelson, a carpenter from Texas who runs his own business and is passionate about his craft and started making wooden structures from a very young age and built his first treehouse at the age of 25.
However, he is said to have never been keen on Reality Shows because of the drama which is like a huge part of such shows. When Animal Planet, the channel where it was aired, approached Pete Nelson, he made sure his show would not include any sort of drama.
The newly introduced interior designer Christina Salway also features on the show alongside Pete Nelson on the show Treehouse Masters and works with the team to provide the dream treehouse for the clients. Nonetheless, it all seems to be worth it as the show has been a big hit with the audience and it ran for as long as 11 seasons with a number of 100 episodes in total.
The houses that are built by Pete Nelson are as costly as they seem. The raw materials used for building the houses are chosen by the Builders but also customized by the clients and are adjusted accordingly. The houses that are aired on the show can cost anywhere from 250,000 US Dollars to 600,000 US Dollars.
Pete Nelson believes that treehouses need to have a rugged and rustic look which is easier to achieve by using recycled wood. However, safety and durability always need to be considered when it comes to building treehouses for the clients as these houses are not the regular type of backyard treehouses that get done with some scraps of wood and nails.
The houses built by Pete Nelson on-screen or off-screen are not the regular type and use modern and sophisticated designs as per the preference of the client and include a kitchen, bedroom, balcony, etc. Since the price of fresh wood is much higher than the scrapped woods, the houses come with a tag of a few hundred thousand dollars.
Considering the hard work and dedication that goes into Nelson's pieces of art and passion, clients don't mind paying more than the regular house as these houses can cost higher than some houses in the state.
He built one of his favorite projects for his son Charlie who also helped his father with the construction and the design. Unlike any other treehouse he built for others, this treehouse is a special one as it's not a one-family-stay house, but a future Treehouse Resort which will be owned and be under the care of his son Charlie nelson. It features every comfort of a cozy, luxurious nature retreat.
What Channel is "Treehouse Masters" On?
The Show aired on Animal Planet from 2013 to 2018 for 11 long seasons and was a big hit. The 11th season was the last season and no episode or season has been made since then, however, channels like Discovery Channel, Discovery Family Channel, and CAG air the pre-recorded shows that previously aired on Animal Planet it also airs reruns of Treehouse Masters.
Treehouse Masters: Ultimate Builds
After the Treehouse Masters was a big hit with the audience, Pete Nelson's passion grew, and felt it was worth continuing to continue building for clients on-screen. The First season of Treehouse Masters: Ultimate Builds has been aired and 52 episodes have been filmed so far.
Pete Nelson continues building treehouses with a lot more components and includes compartments such as a cozy cedar, hot tub, fireplace, and also party-themed houses. He has gone a notch higher in height above the trees as well as sophistication when it comes to making treehouses.
Nelson includes breathtaking views from the compartments of his treehouses with all sorts of luxuries and conveniences that are made available to the people who will be using the treehouses as get-aways. This new show, as anticipated, will feature some new experiments.
Treehouse Point is one such Get-Away place in Washington, located 30 minutes from Seattle. It is a retreat surrounded by nature with a not-so-subtle touch of comfort and luxury where events like a wedding, anniversaries can take place, or even a honeymoon can be booked for.
It has collaborated with Pete Nelson's company Nelson Treehouse & Supply for its construction and is a great way to escape to nature for a weekend.