Does Kylie Jenner have Eating Disorder? Who are the Other Celebrities with Disorder?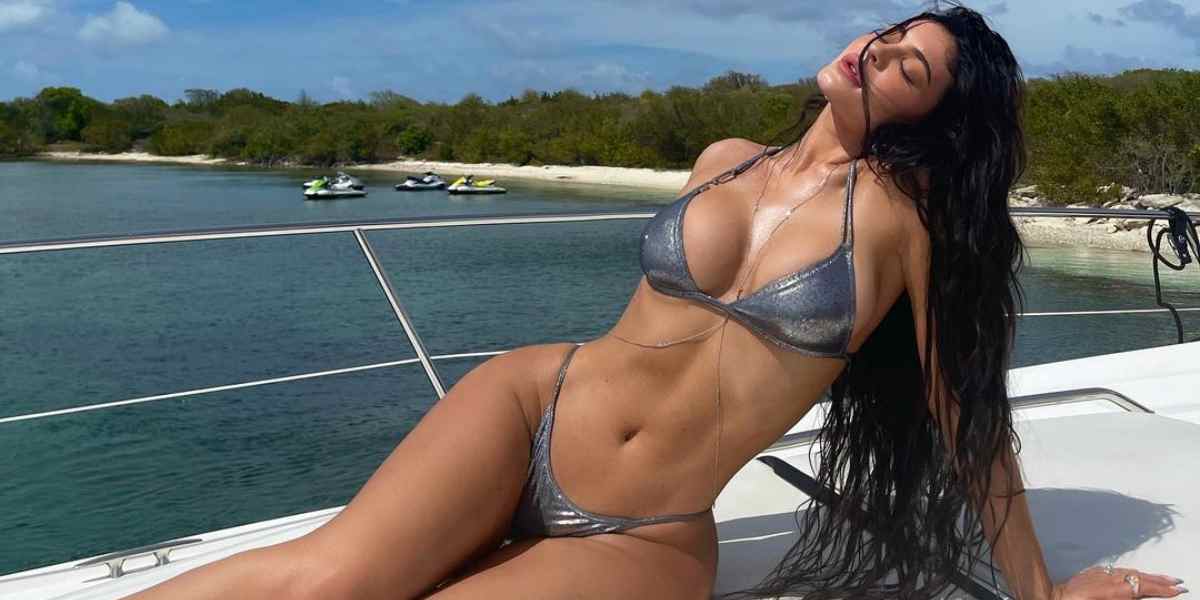 In this world of digitalization, most people are aware of who Kylie Jenner is and why she is so famous. Apart from being a member of the Kardashian family, Kylie made her own impact on people, especially on young women who look up to celebrities to learn to live their own lives.
In 2016, Kylie uploaded pictures on social media posing with her skinny body and fans were quick to point out how her eating habits and display of a skinny body could make impressionable young girls follow her.
Her half-sister, Kim Kardashian is one of the most talked-about celebrities when it comes to conforming to the beauty standards of the 21st century for women. Kim has also been under a lot of criticism and scrutiny by the public, especially certain influencers who try to preach body positivity. She donned a flat stomach with curvy hips and bust and posed for the paparazzi which garnered a lot of attention as well as criticism.
At present, Kylie seems to be healthy and not overly conscious about looking skinny in spite of having visibly undergone plastic surgery to get the desirable body proportion.
Kylie talked about what she eats in a day and that includes chicken, fresh fruits and vegetables, and detox drinks. She said she does not eat the same thing every day but she tries her best to consume only the food that is healthy.
Other Celebrities with Eating Disorders
Celebrities with eating disorders like Taylor swift and Alyson Stoner said in their respective interviews about their eating habits and how much of an impact they had on their energy levels.
Several other celebrities with an eating disorder have been vocal about the consequences of following severe diet restrictions and encouraged people to know what their body needs, and what is just a distorted idea of wanting to be something that you are not.
Is Kylie Jenner Sick?
In 2020, Kylie opened up about being ill from strep and staph infection in the throat because of which she had to cancel a show around the end of the previous year in 2019. The show was supposed to be held in Paris for the Balmain show where she was going to launch her makeup collaboration with Olivier which could not happen according to the schedule. She was hospitalized and spent a few weeks there and was under constant care of the medical staff.
She announced this six months later when the pandemic had already started and the fans were reminded of the cancellation of her attendance at the show which was eventually managed by her team. She said she had never felt so ill in her life until the serious infection she suffered but as she recovered, she did not fail to announce it to her fans.
Kylie Jenner's health issues never fail to be in the spotlight as the famous celebrity is known to have a good diet regime as well as maintain her body.
Kylie Jenner's Baby Boy
At present, she is doing well and even gave birth to a son on 2nd February, just a day after her daughter Stormi's birthday who was born on 1st February four years ago. The baby boy's name has not been announced yet but the couple will soon announce it after they feel the baby is ready to be seen by the world.
Kylie and her boyfriend Travis had kept a name for him earlier that they did not feel really suits him because of which they will be giving him a new name soon and will let their fans know.
Take Away
She was the youngest billionaire when her brand Kylie Cosmetics reached $1 billion. During the lockdown, however, the brand lost some of its worth in the market as the beauty industry was one of the hardest-hit industries in the world and people no longer had the freedom to attend parties and big events and show off their make-up skills.
Nonetheless, Kylie is still the second richest Kardashian member, the first being Kim Kardashian who is currently a billionaire.